The Assessment
The assessment is intended for entrepreneurs to become aware of areas of potential growth or development.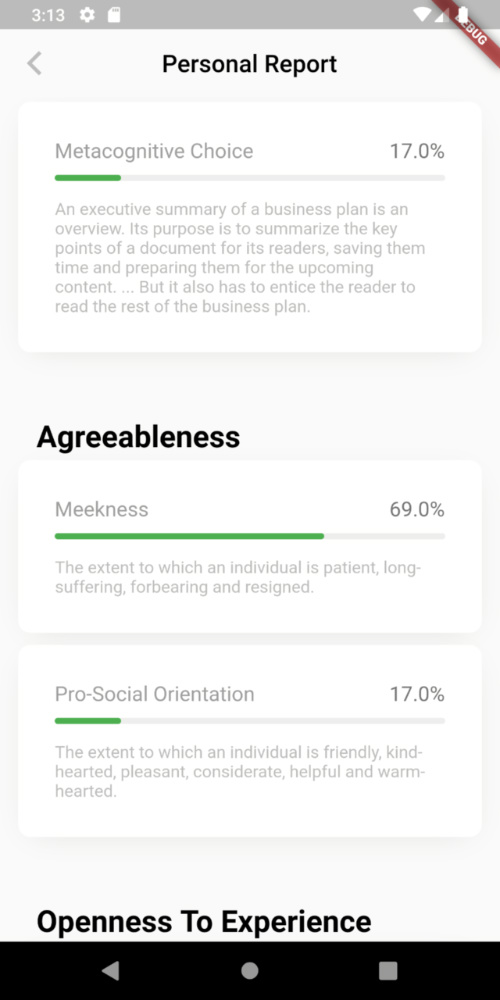 emoji_people
Personality Traits
Assess your unique personality traits. They reflect your characteristic patterns of thought, feelings and behaviours.
scatter_plot
Cognitive Adaptability
Understand how well suited you are to deal with the constantly changing and always uncertain world of entrepreneurship.
bar_chart
Benchmark
See how your personality and cognitive adaptability scores compare to a benchmark of established SA entrepreneurs.
Try Now
Digital Coaching
Improve your ability to effectively change decision policies given feedback from a dynamic and unpredictable entrepreneurship environment.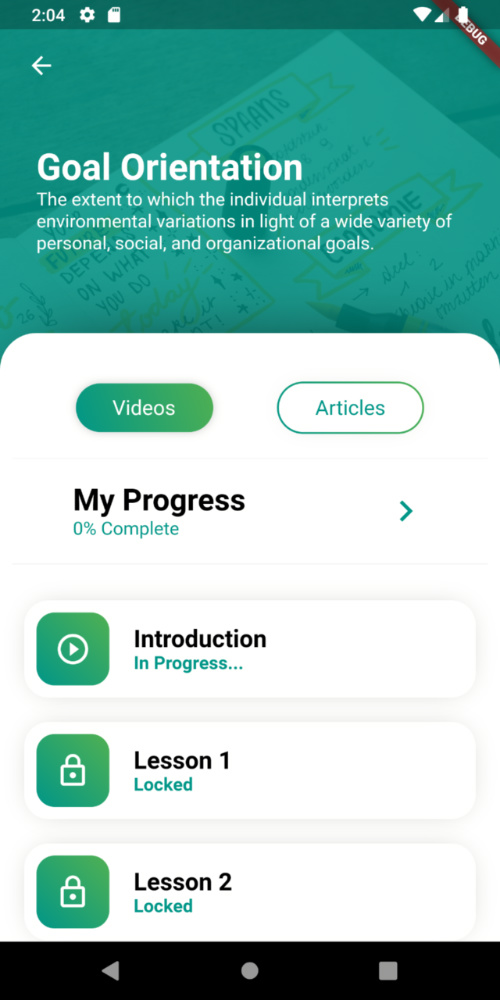 date_range
Relevant Content
Get access to contextually relevant and practical entrepreneurship content.
face
By Entrepreneurs
Learn best practices and get advice from real entrepreneurs.
offline_bolt
Actionable
All content is geared towards taking action and/or directly growing your business.
Business Simulation
Build up your experience of running successful businesses without any of the risk.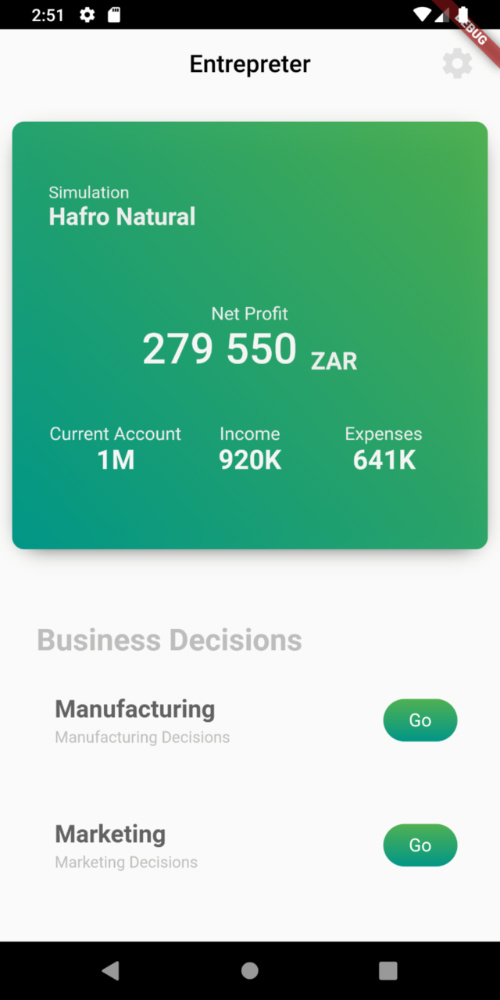 donut_small
Realistic
The simulated environment is fundamentally based on real world markets and economies.
attach_money
Risk Free
Test out big business decisions to see if there are any unintended potential consequences.
explore
Practical & Fun
Explore the world of entrepreneurship through fun and practical challenge scenarios.
Data Analysis
Our tool will help to highlight high probability business risks that may result as a product of an entrepreneur's readiness profile.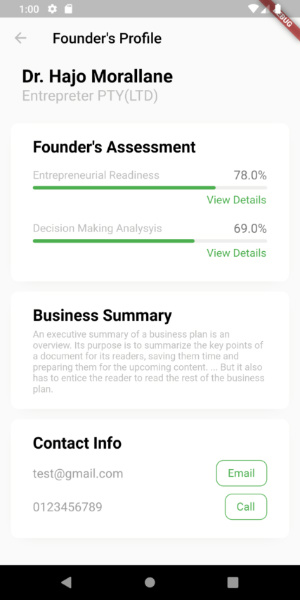 extension
Founder's Risk
Get access to the missing piece of the puzzle when it comes to successful start-up investing.
gavel
Risk Mitigation
The tool can highlight high probability business risks and provide preventive measures to counteract these risks.
trending_up
Progress Report
Track an entrepreneur's progress as well as their personal and business growth.